Welcome to Sharpe's Food Market

Sharpe's Food Market is a full service grocery store located in downtown Campbellford, Ontario.
Our focus is customer service we want you to enjoy your shopping experience, we promise to bring you fresh, quality foods at competitive prices.
Monday- Friday:
8 am to 9 pm
Saturday:
8 am to 7 pm
Sunday:
9 am to 6 pm
Closed
Christmas Day , Boxing Day & New Years Day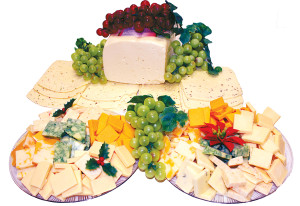 Let us handle all the details. You can pick up one of our Signature Platters so that you can focus on spending time with friends and family Click here for more
Gift Cards are available… pick up yours in-store today
Sharpe's Own Reusable BAG Do your part to reduce and reuse .